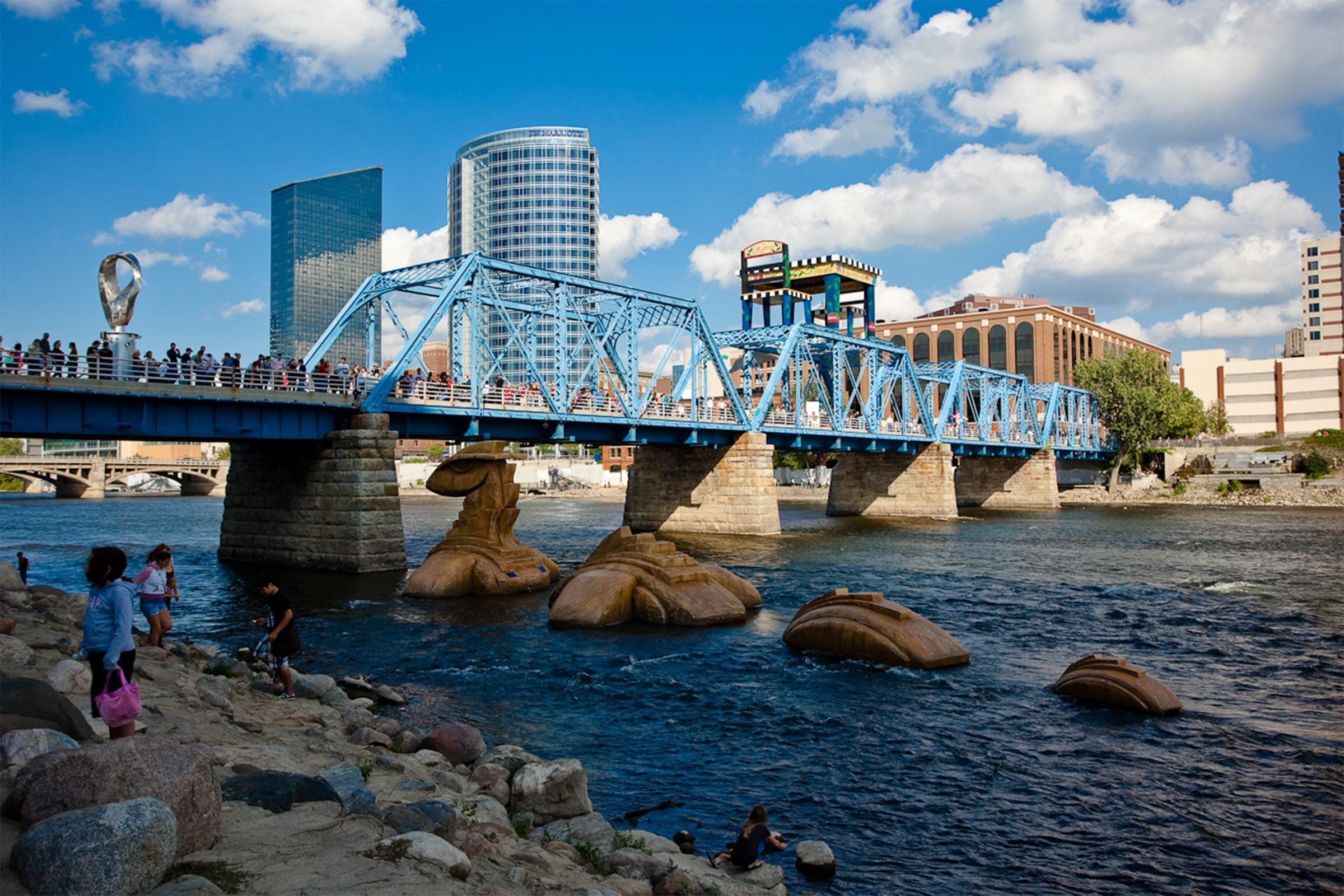 What is ArtPrize?
ArtPrize is a 501c3 nonprofit. We fundraise year round to cover our entire operating budget, including the $400,000 awarded in prizes and the $200,000 distributed in grants to Artists, curators, and educators. The largest source of contributions is corporate giving, followed by foundations, individuals, and government grants.
Learn More
How do Artists participate?
Artist registration is usually open from May to June. You can enter by signing up on our website, creating your profile, and registering your entry. Registration must be completed online; there is no paper application.
If you'd like to learn more please check out our 2023 Artist Rules.
Artists Rules 2023
How do Venues Participate?
ArtPrize is remarkably open and collaborative by design. Any space within the ArtPrize district that registers during the Venue Registration period and meets approval requirements is eligible to host one or more ArtPrize Artists and organize its own show. Collectively, these independently organized art shows comprise one of the world's largest art competitions, attracting hundreds of thousands of visitors from all around the world.
Venues FAQ
How does voting Work?
Anyone 13 years or older and present at the event can vote in ArtPrize.
Your first vote must be cast within the ArtPrize District via the ArtPrize mobile webapp or at the dedicated on-site voting location.
There are two rounds of voting:
Round 1 - Voters choose the Top 25 Public Vote finalists.
Round 2 - Voters choose the winners from "Public Vote" finalists. The finalist with the most votes will win First Place and a $125,000 Public Vote Grand Prize. The Second Place winner will be awarded $50,000, and the Third Place winner will be awarded $25,000.

Need help registering to vote? Click here for troubleshooting and step by step directions.
Learn More
How do I support Artprize?
We're so glad you asked! ArtPrize is what it is today thanks to its community of supporters. For the past ten years, we have worked with incredible folks from every walk of life. There are many ways to join us in supporting Artists and ensuring ArtPrize remains a platform for the community to celebrate. Learn more by visiting our Support page.
Learn More