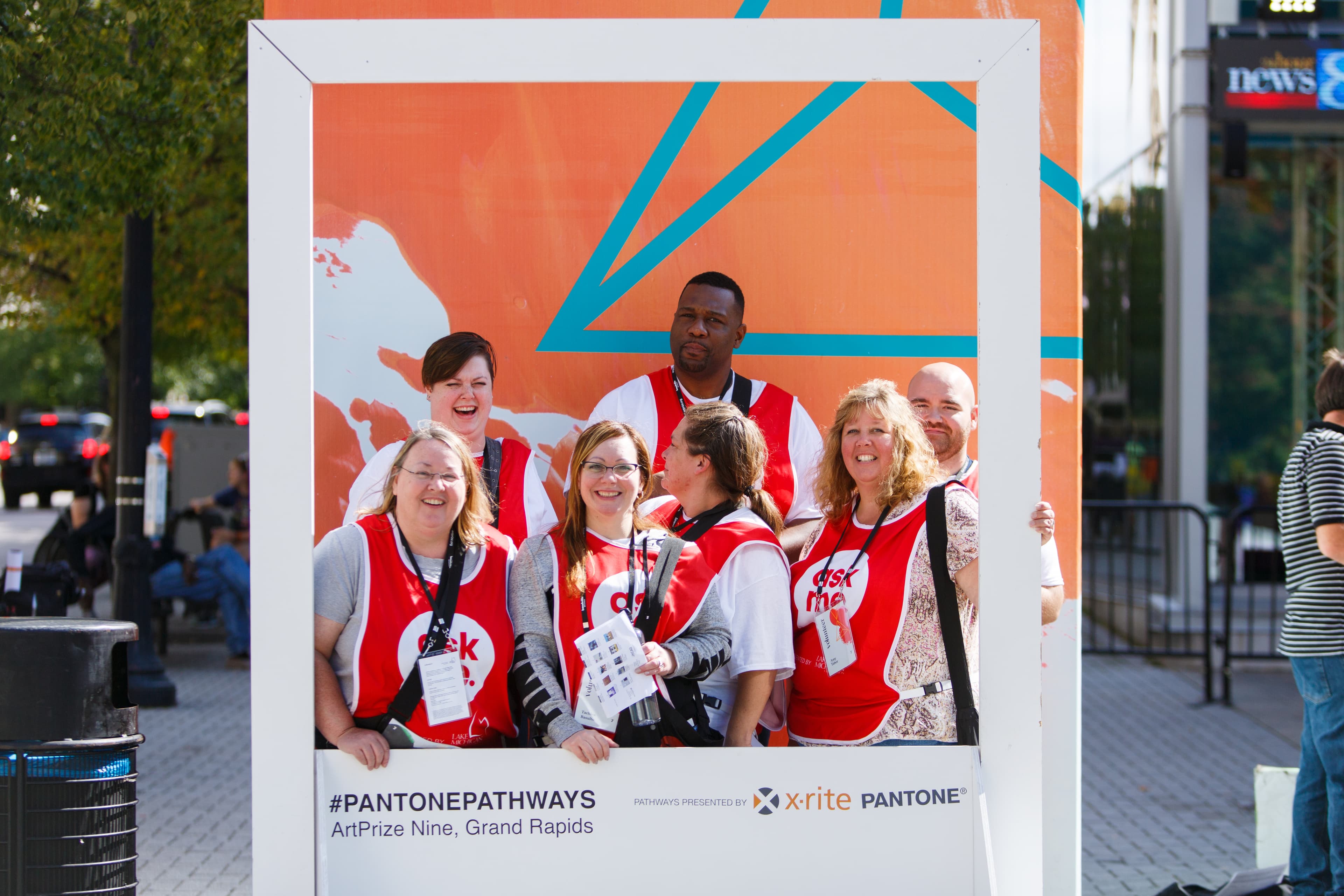 Cultivate is a proud partner of ArtPrize for this year's Volunteering Program. 
Every year, nearly 1,000 people step forward as ArtPrize Volunteers to welcome hundreds of thousands of visitors to Grand Rapids for this extraordinary community event.
Whether you find a spot behind the scenes or in the public eye, it's people like you who breathe life into ArtPrize and make it the place to be every fall.
Why Volunteer with ArtPrize?
Are you passionate about art, community, and creating memorable experiences? Join the ArtPrize Volunteer Program and become essential to one of the world's largest art competitions and exhibitions! As an ArtPrize volunteer, you'll have the opportunity to connect with artists, engage with visitors, and contribute to the vibrant atmosphere that makes ArtPrize a genuinely unique event.
Engage with Art
Meet Diverse Individuals
Support the Arts
Create Lasting Memories
Gain Valuable Experience
Sign Up To Volunteer
Ways to Volunteer
There are all sorts of ways for generous, fun-loving people like you to get involved in the ArtPrize excitement!
Welcome and Hospitality Crew
Arts Administration and Receptionists
Exhibitions Support
Art Handler Team
Gallery Attendants
Pantone Pathways Support
Education Support
Docents
Facilitators for Drop-In Art Workshops
Ushers for Artist Lectures and Panel Discussions
Special Event Support
Volunteer as a Group