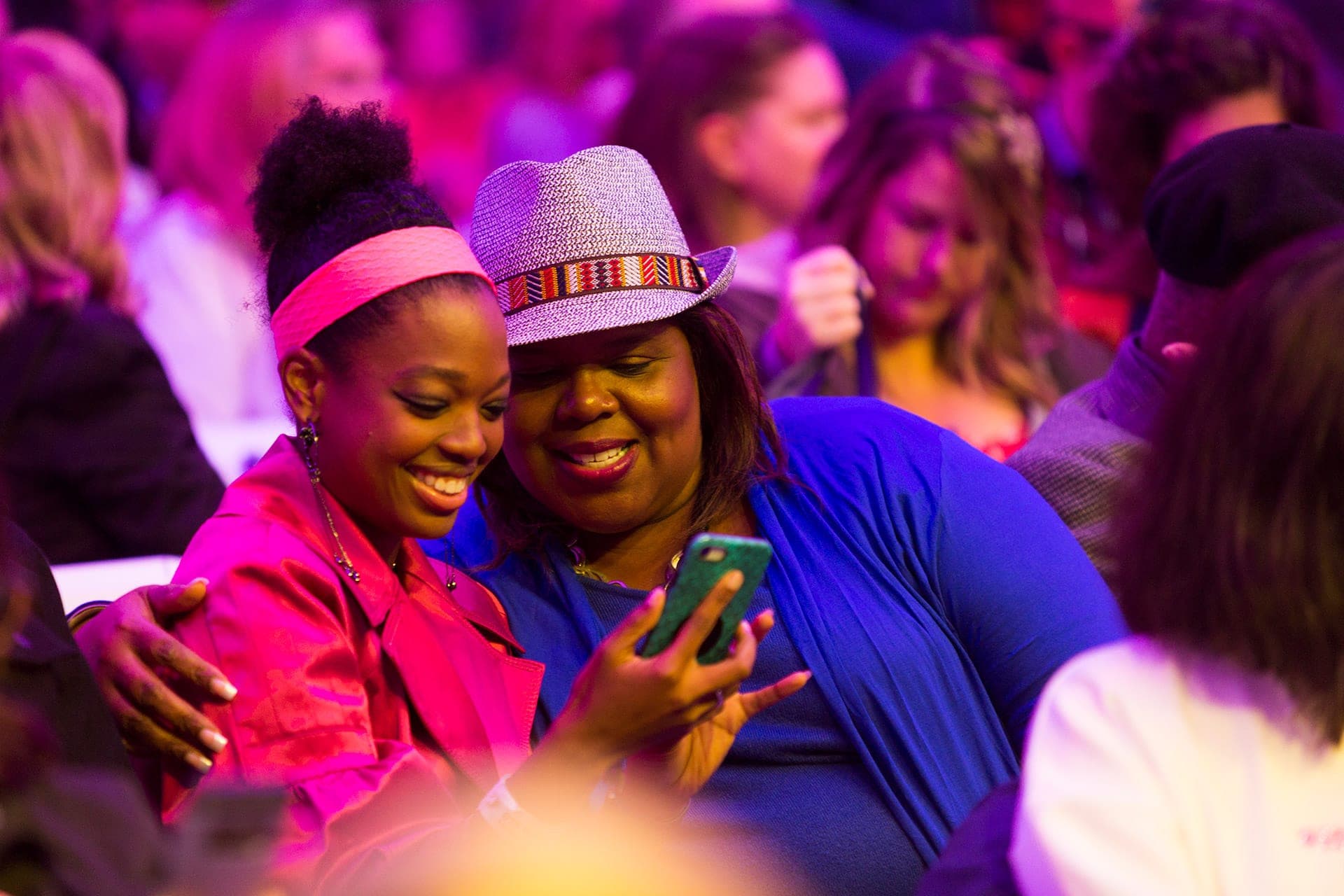 For 18 days, art is exhibited throughout the city in public parks, museums, galleries, storefronts, restaurants, businesses and on bridges. This year, ArtPrize will award $600,000 directly to artists through grants, public voting and juried selection.
Grants
This year, ArtPrize has dedicated $200,000 in grants to support artists from around the world to share their work with us. Their applications were reviewed by creative professionals and artists local to Grand Rapids and from around the country. A total of 49 proposals were selected for the following grant categories:
The Chris Smit Legacy Grant - (NEW) recognizing public art events that cultivate, communicate, and celebrate disability culture.
Featured Public Projects (FPP) Grants - signature ArtPrize grants for large-scale artworks to be showcased at key public sites.
Artist Seed Grants - supporting artists who demonstrate both financial need and artistic merit.
Motu Viget Grants - awarded to local artists to exhibit their work among those of national and international entries.
City Hall Curator Grant - for managing an exhibit at Grand Rapids City Hall, a venue dedicated to black artists and Afro-centric themes.
Pitch Night Phoenix - A collaboration with ArtWins, as a means of discovering exciting artists from the Phoenix region and bringing them to the event.
Public Voting
At ArtPrize, the voting public decides the winners of $400,000 in prizes, including a $125,000 grand prize. Any artist working in any medium from anywhere in the world can participate. 
Public Grand Prize - $125,000
2nd Place - $50,000
3rd Place - $25,000
Learn More
Juried Awards
Jurors, whom are selected based on their expertise and experience, will award $125,000 worth of prizes to 10 different artists is 5 different categories: 2D, 3D, Installation, Time-Based and Digital. Each has a dedicated juror who will view all entries within that category and select a $20K winner and $5K runner-up.  
2D - Entries that exist primarily on a flat plane. Painting, drawing, photography, printmaking, and most textiles are examples of 2D work.
3D - Entries that occupy space and are intended to be viewed from multiple angles. Sculptures that are not site-specific are in the 3-D category.
Installation - Entries that are dependent on the site in which they are installed. The location makes up an important part of the work.
Time-Based - Entries that are durational and change over time. This includes performance, video and film, dance, music, and interactive work.
Digital - Entries that can be displayed electronically through a screen such as TVs, tablets, projection equipment, or the like.
Visibility Awards
ArtPrize is committed to supporting, engaging, and recognizing contemporary artists from underrepresented communities and demographics who exemplify excellence in their work. For 2023, there will be $75K in awards across 5 community categories.
Vanguard Award - Recognizing contemporary Black artists
Originators Award - Recognizing contemporary Indigenous artists
Horizontes Award - Recognizing contemporary Latino artists
Crossroads Award - Recognizing contemporary Asian artists
Prism Award - Recognizing contemporary LGBTQIA+ artists